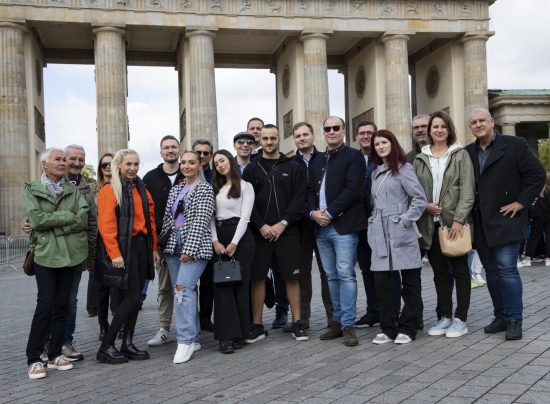 Korntex is a brand that needs no introduction in the world of reflectives!
Fast order processing, effectiveness and high quality are the reasons why their protective clothing can easily compete on every market in the world. Sales leader in Germany, Kortnex is known for providing best quality reflective vests.
Refloactive is their sole distributor for Poland.
From September 15th to September 18th we had the honor to celebrate in Berlin their grand anniversary: 15 years of Korntex.

For the celebrations Korntex invited all their distributors and partners in Europe, which offered us a great opportunity to meet new contacts and share our experience. Our host and owner of Korntex
Dr. Aleksander Jurack
and his team surely made our stay unforgettable. We had plenty of fun! The few days we spent in Berlin we were able to visit the most spectacular sights and see the most prominent local pubs. We were especially taken with the famous Berlin Cocktail with eggwhite foam.

The final event was a grand celebratory dinner. Upscale location called for a t black tie outfit, which was not easy to come up with! After dinner, we took an amazing stroll to see the city at night and visit local pubs.
We thank our partner Korntex for a lovely invitation and wish them many years of continued success!